Description
Potency therapy !
The most effective product for erection, available without a prescription. Its unique herbal composition provides beneficial effects on erectile dysfunction and achieved orgasms. Regular use of Potency therapy in a reliable long-term impact on improving your sexual performance.
Operation rules:
The components used in therapy potency is known for centuries herbal ingredients that increase the level of libido and restore vitality. Potency therapy will make you no longer need to take other medicines. This effect is kept permanently. It helps men in an amazing recover satisfaction in sexual intercourse.
Operation rules:
The ingredients included in ManTabs are known for centuries herbal ingredients which increase the level of libido and restore vitality. ManTabs contributes to easier and faster erections in a short time after consumption. This effect persists for several hours. It helps men to recover satisfaction in a surprising way in sexual intercourse. ManTabs gives you an irresistible guarantee of overcoming fears of an unsuccessful sexual intercourse at any age!
Those skilled confirm more than 80% of men worldwide, erection problems!

There are no full erection is also an obstacle to a happy relationship, the vast majority of women, agrees that the lack of erectile dysfunction in a partner has a very bad effect on the relationship.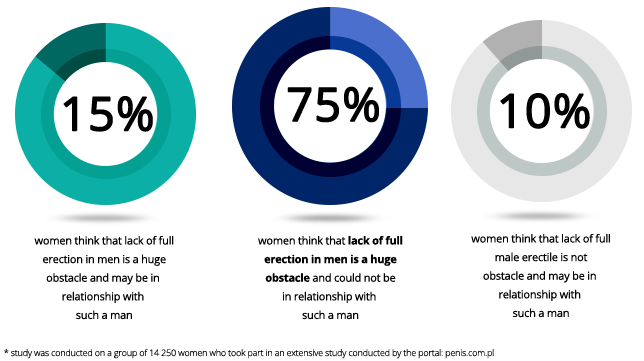 The complex of components included in ManTabs completely contributes to a stronger erection by blocking the enzyme Phosphodiesterase-5 (PDE-5). This helps the penis smooth muscles to relax and widen. The blood flows into the penis faster. The result is a strong potential and extremely fast erection. After a long period of ManTabs supplementation increases overall efficiency and intensifying sexual sensations. Appropriately selected resident reliable herbs contained in the supplement increases testosterone levels, as well as increases sperm production. Appropriately selected mix of reliable herbs contained in the supplement increases testosterone level as well as increases sperm production.
The best product for erection!
Potency therapy is the most effective dietary supplement on the market, which is reflected in his choice in the prestigious Competition "Laur Konsumenta".
Stop the physiogical switch of erction!
Nitric oxide is the basis of normal sexual response. It works relaxant on blood vessels, increases blood flow to the penis thereby exacerbating an erection. It's one of the most important neurotransmitters responsible for sexual behavior. For the research on it in 1998, three American scientists Robert Furchgott, Louis Ignarro and Ferid Murad received the Nobel Prize in Physiology and Medicine. They found that the cells lining the blood vessels under the influence of various stimuli produce nitric oxide molecule.
Ingredients:
L-Arginina
is an amino-acid resposible for enhancing your fitness and physical performance. It sends energy to muscles and plays an important role in muscle metabolism by working to transport, store and eliminate nitrogen. Moreover, L-Arginina supports circulation. It has been medically proven effective in treating male infertility because it actually causes semen production. As the immediate precursor of nitric oxide, L-Arginina is helpful for men suffering from erectile dysfunction. Keep in mind that Arginina can affect the potassium level and increase the amount of stomach acids and blood sugar, so do not exceed the daily dose.
Tribulus terrestris
is a flowering plant which has been used in Europe for centuries to treat erectile dysfunction and boost sex drive. It increases natural testosterone production, improves vitality and boosts energy to make the most of each intimate moment spent with your partner. Possible side effects: Tribulus has been used in medicine and bodybuilding for quite a long time and no side effects have been reported so far. However, some consumers of this herbal medicine report gastric disturbances or upset stomach. This is why it is recommended that Tribulus should be taken with meals.
Catuaba (Trichilia catigua)
 a Guarani word that means "what gives strength to the Indian") is used for the infusions of the bark of a number of trees native to Brazil. The most widely used barks are derived from the trees Trichilia catigua andErythroxylum vacciniifolium. Other catuaba preparations use the bark of trees from the following genera or families : Anemopaegma, Ilex, Micropholis, Phyllanthus, Secondatia, Tetragastris and species from the Myrtaceae.
Calcium
is the key nutrient for our body to stay strong and healthy. Our organism needs calcium to prevent nasty numbness and cramps. The symptoms of calcium deficiency include muscle pains as well as pins and needles. Furthermore, the calcium deficiency may result in anxiety and depression. When our body is achy and tired, we feel depressed and unmotivated to do anything, even if it provides joy and pleasure. If overused, it can cause constipation.
Ginkgo biloba
 known as ginkgo or gingko and also as the maidenhair tree, is the only living species in the division Ginkgophyta, all others being extinct. It is recognizably similar to fossils dating back 270 million years. Native to China,the tree is widely cultivated and was introduced early to human history. It has various uses in traditional medicine and as a source of food.
Application:
Use 1-2 tablets for about an hour before sexual activity. Do not exceed the recommended dose to be consumed in one day. Food supplements should not be used as a substitute for a varied diet. One or two tablets Potency therapy for about first meal.
Warning:
The product of the highest quality. Produced with full control of the high quality of contained ingredients. The total manufacturing process strictly controlled and consistent with the legal system. Dermatologically tested. It's not a medicine but a  natural dietary supplement with preservative impact. Store in a dry place at room temperature.