Description
One of its kind complete erection product, available without a prescription. Its unique herbal composition provides beneficial effects on erectile dysfunction and achieved men's orgasms. It was created to stimulate your body in an immediate and satisfactory way to get an erection – just one tablet 1-2 hours before sexual intercourse and  in return you receive a guarantee of a long and strong erection even for a few hours. Regular use of ManTabs reliably affects the long-term improvement of your sexual performance.
Operation rules:
The ingredients included in ManTabs are known for centuries herbal ingredients which increase the level of libido and restore vitality. ManTabs contributes to easier and faster erections in a short time after consumption. This effect persists for several hours. It helps men to recover satisfaction in a surprising way in sexual intercourse. ManTabs gives you an irresistible guarantee of overcoming fears of an unsuccessful sexual intercourse at any age!
Those skilled confirm more than 80% of men worldwide, erection problems!

There are no full erection is also an obstacle to a happy relationship, the vast majority of women, agrees that the lack of erectile dysfunction in a partner has a very bad effect on the relationship.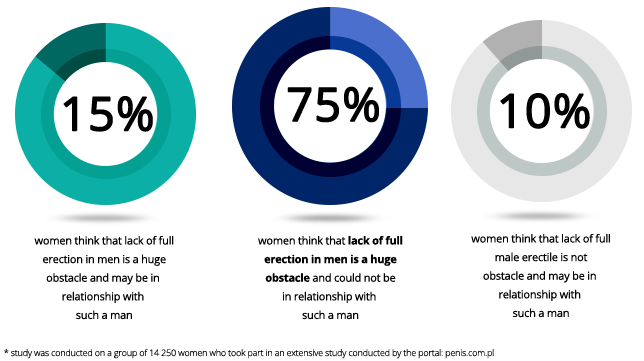 The complex of components included in ManTabs completely contributes to a stronger erection by blocking the enzyme Phosphodiesterase-5 (PDE-5). This helps the penis smooth muscles to relax and widen. The blood flows into the penis faster. The result is a strong potential and extremely fast erection. After a long period of ManTabs supplementation increases overall efficiency and intensifying sexual sensations. Appropriately selected resident reliable herbs contained in the supplement increases testosterone levels, as well as increases sperm production. Appropriately selected mix of reliable herbs contained in the supplement increases testosterone level as well as increases sperm production.
Don't give up! – Win the problem of erectile dysfunction.
You're not alone with this problem, the lack of adequate erection affects many men at any age. Now you have a chance to get rid of the problem of improper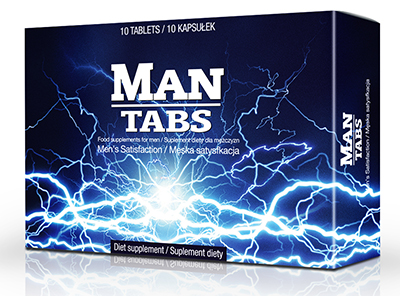 erection in proven and effective way. Statistics on the issue of potency:
• erectile dysfunction (ED erectile dysfunction) affects different degree approximately 80% of men in their 40s!
• Regardless of age problems with potency is almost 50% of men.
• Should they accept their fate and allow frustrations to build up? Definitely not!
 Age is not important, the important thing is how quickly we respond to body changes. There is one way to solve this problem – ManTabs.!
Stop the physiological switch of erection!
Nitric oxide is the basis of normal sexual response. It works relaxant on blood vessels, increases blood flow to the penis thereby exacerbating an erection. It's one of the most important neurotransmitters responsible for sexual behavior. For the research on it in 1998, three American scientists Robert Furchgott, Louis Ignarro and Ferid Murad received the Nobel Prize in Physiology and Medicine. They found that the cells lining the blood vessels under the influence of various stimuli produce nitric oxide molecule.
Ingredients:
Rhodiola rosea
research regarding R. rosea efficacy is contradictory. While some evidence suggests that the herb may be helpful for enhancing physical performance and alleviating mental fatigue, methodological flaws limit accurate assessment of efficacy. A rigorously-designed well reported RCT that minimizes bias is needed to determine true efficacy of R. rosea for fatigue
Fenugreek
​occurs in regions of the Mediterranean and Asia and is one of the oldest herbs used in medicine. Studies have shown that Fenugreek can help reduce cholesterol, helps in the treatment of diabetes mellitus in adults, it can be used as a drug helpful in reducing the symptoms of menopause and premenstrual syndrome (PMS). It's also used with a loss of appetite and anorexia, improves digestion, bad breath, prevents diarrhea and little stomachache. It's known as an ingredient used in herbal tablets enlarging breast, as the seeds contain phyto-estrogens, sometimes used in case of insufficient lactation of lactating women to increase milk production. Fenugreek has been considered an aphrodisiac increasing sexual desire in both men and women for centuries. It's also used in the case of premature ejaculation. The seeds contain choline, which can slow down the aging process and helps with memory loss. It's also used for bronchitis and asthma, sore throat and cough. It affects  better hair growth in both women and men. It's also used for skin irritations, sores, boils, dandruff and cellulite. Possible side effects: allergic reactions, including swelling of the throat and tongue. Fenugreek can change the color and smell of urine, but it's harmless. Pregnant women shouldn't take fenugreek in any form. Due to the high fiber content, it should be used with caution in the case of any medication, because it can affect the absorption of other drugs.
Ginseng
ginseng is aknown as a herb corroboranting the body and preventing many diseases. It enlightens the mind and facilitates thinking. It helps to treat impotence, fatigue, arthritis, symptoms of senile dementia, lower cholesterol, increase energy, endurance and stamina of the body, reduces the effects of fatigue and stress, prevents infections. Research in Toronto (2000) suggest that ginseng may have a positive effect in the treatment of diabetes mellitus – lowers blood sugar levels by 20% more than placebo. It's one of the most popular and effective supplements of longevity. It alleviates lots of serious consequences of aging, such as degeneration of the blood system, increases physical and mental capabilities. Attention was also drawn to its positive effects in the treatment of cancer and improve the athletes performance.
Sarsaparilla
this plant occurs mainly in Mexico, where it's used for rheumatism, cancer and skin diseases. It's a natural source of male hormones – contains sarsapogenina which mimic the action of testosterone and DHEA and beta-sitosterol, which has anti-inflammatory and protective effect on the liver. It's a source of vitamins A, C, D and B as well as iron, manganese, sodium, silicon, sulfur, copper, zinc and iodine. It has a diuretic action and cause sweating. It's also considered as a powerful aphrodisiac. Spanish colonists used it as a cure for impotence and sexual frigidity. There is no side effects.
Avena Sativa
​oat stem extract – it's known to all perennial rich in saponins, flavonoids, minerals and alkaloids necessary for the proper operation of the endocrine system. Possible side effects: not known.
Zinc
Magnesium
Application:
Use 1 tablet for about an hour before sexual activity. Do not exceed the recommended dose to be consumed in one day. Food supplements should not be used as a substitute for a varied diet. One tablet MANtabs for about 1-2 hours before sexual intercourse will make you a real man!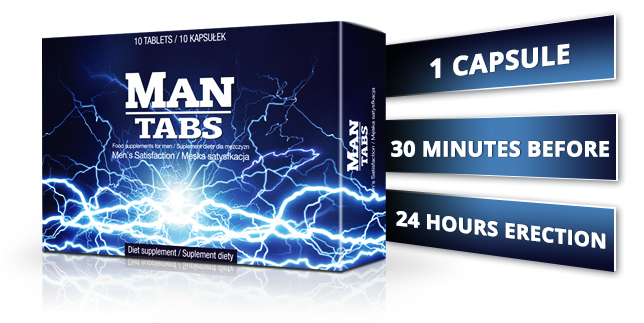 Safety:
MANtabs product was created for men who have problems with erection. However, with this type of supplements, men are often afraid of unwanted symptoms. MANtabs is a product with all-natural composition, so it's safe and most importantly effective dietary supplement for erection problems. The safety of this product is also confirmed by the Chief Sanitary Inspectorate, in which MANtabs is registered.