Beskrivning
Composition – a mix of 4 pheromones
Love & Desire – an original, extremely effective blend of 4 pheromones
Most of the commercially available pheromones are based on the chemical compounds androstenol and androstenol. Pheromones Love & Desire have the next two important ingredients: androsteron and androstadienone. This recipe was created specifically to provide maximum effect to your customers.

The action of each of these pheromones is supported by scientific research and is already well known.
Popularity
The nominations and the huge popularity of Love & Desire makes them the most popular pheromone fragrance in Poland.
Use
Love & Desire PREMIUM can apply people of all ages. Just spray the perfume just like you did so far with your favorite fragrances.
The greatest popularity on the market!
Love & Desire is the most popular pheromone in Poland, and this is confirmed by numerous articles in the prestigious lifestyle press.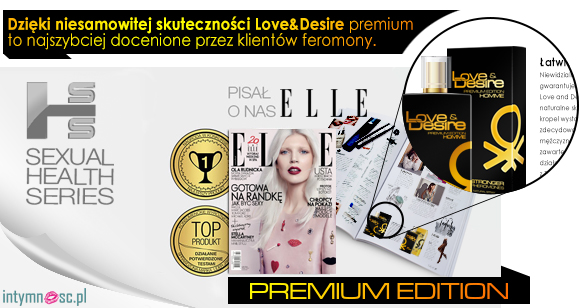 Pheromones Love & Desire will help you:
to attract attention
strengthen confidence in any situation
arouse sympathy and respect
become more attractive in the eyes of your and other people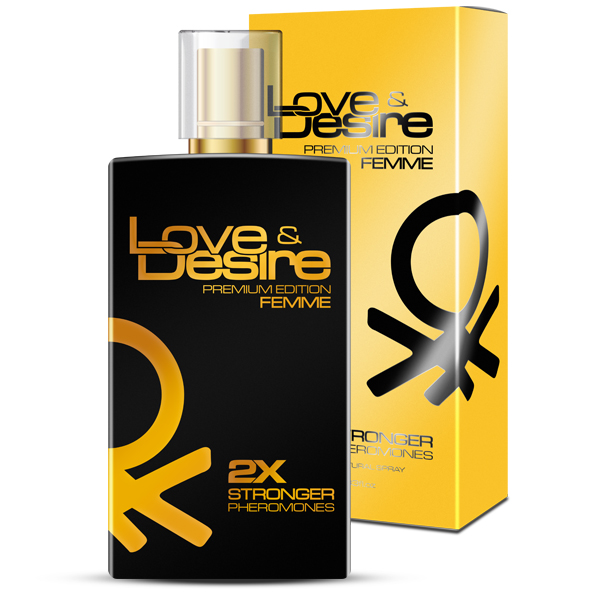 Pheromones are a natural channel of communication between people, so they work for everyone.
If you would like to be free to make new acquaintances and still be yourself, take the natural, proven way – pheromones. Every one of us misses the courage in male-male relationships. Sometimes we feel too unattractive, which in turn blocks us and we have resistance before we start talking with the person we are interested in. The attraction is not only influenced by our appearance, but also "it's something", our inner magnetism. Have you wondered how it is that some people are perceived as attractive and charismatic, while others – objectively endowed with no less beauty, do not make such sensations? Of course, because of pheromones, the pheromones do not change you, only the people with whom you are staying. Pheromones send an invisible signal to them, emphasizing your strength and magnetism. Thanks to the pheromones contained in the fragrance Love & Desire, you can easily ask the mcinics you are interested in for a phone number, invite to a date or dance to a party. And you can be sure that no one will refuse you!
Pheromones Love & Desire based on many ingredients are used with great results by a businesswoman. Women working in the commercial industry using Love & Desire have noted a significant increase in sales of their products. For example, the waitresses clearly felt that after applying the pheromones Love & Desire they get more tips.